Your heading text goes here
MEET LOU
THE REAL ELECTRIC SKATEBOARD


TOP TEN REASONS SHE'S THE ONE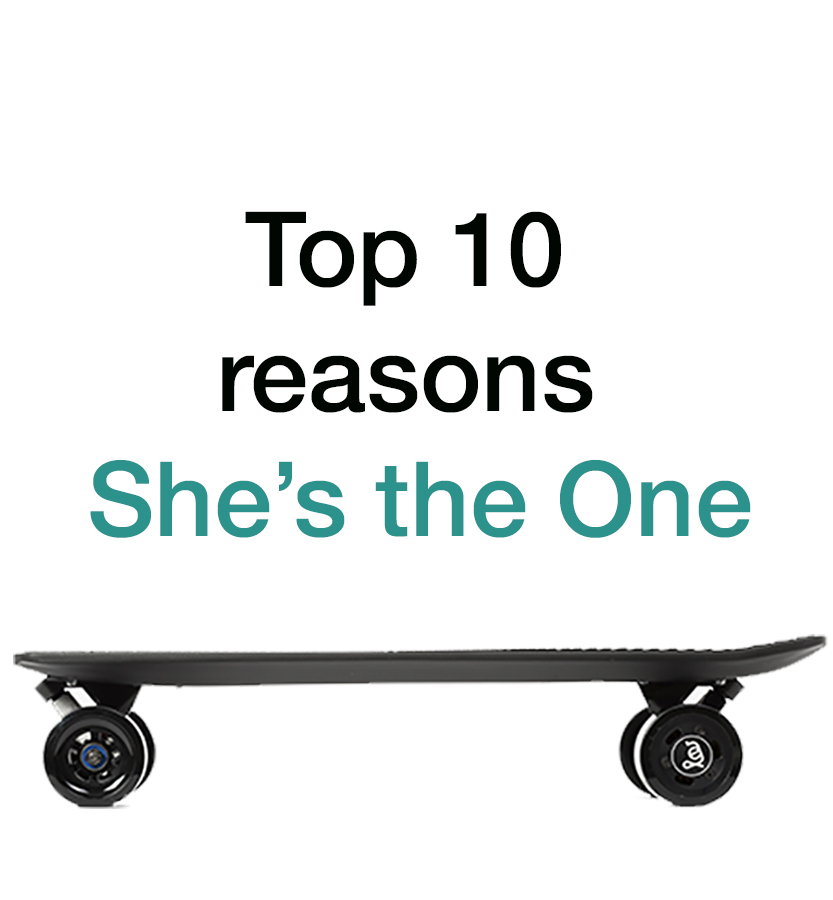 10. Lou is WATER RESISTANT. She will weather the storm with you.
9. Lou gets turned on easily, but will ride smoothly without a charge too.
8. Lou has INTERCHANGEABLE deck plates. She will help you get a grip.
7. Lou has a SMARTPHONE APP. She will customize your options for riding.
6. Lou's wheels are REPLACEABLE. She will look and ride like new.
5. Lou is PORTABLE. She is light and easy to carry.
4. LOU IS SLEEK. Her battery is hidden in her well sculpted physique.
3. Lou has Long lasting power. CHARGE HER BATTERY FOR 2 HOURS and keep riding up to 15km.
2. Lou is lightweight yet durable. SHE IS BUILT TO LAST. Check out her carbon fiber body.
AND THE #1 REASON TO LOVE LOU IS...
...SHE'S GOT IT ALL
LOU IS THE ULTIMATE ELECTRIC SKATEBOARD

Socks or underwear. Monthly or quarterly. You customize the perfect plan for you or as a gift.

We'll try to deliver the perfect pairs every time. Or, you can take control and pick your own.

You don't have to worry about restocking, It'll be like Christmas every month!
We provides stylish folks like yourself with a monthly sock subscription